Community Law Center is pleased to offer a number of educational workshops for community association and nonprofit organization leaders.
How to Start and Maintain a Nonprofit Organization
Wednesday, January 3, 2018 |
6:30-8:30pm Register Here
Wednesday, February 7, 2018 |
6:30-8:30pm Register Here
Wednesday, March 7, 2018 | 6:30-8:30pm Register Here
Understand the legal and practical considerations of running a nonprofit. This is a live workshop with limited registration to allow time for questions and individual attention. The $65 price of the workshop includes refreshments and a copy of the How to Start a Nonprofit in Maryland manual.
Who should attend?
• Community leaders who are currently members of – or plan to start – a small nonprofit
What will be covered?
• Starting a nonprofit organization
• Maintaining your organization's legal status
• Writing and revising articles of incorporation and bylaws; applying for tax exemption
Note: Attorneys interested in representing nonprofits in obtaining 501(c)(3) status should consider joining Community Law Center's Pro Bono Program by registering as a volunteer attorney.  For more information about our Pro Bono Program, please click here.
View a copy of our Registration Policy here.
Building a Foundation for Stronger Communities
A Five-Part Workshop Series Focused on
Capacity Building for Community Associations –
Spring 2018 Dates TBA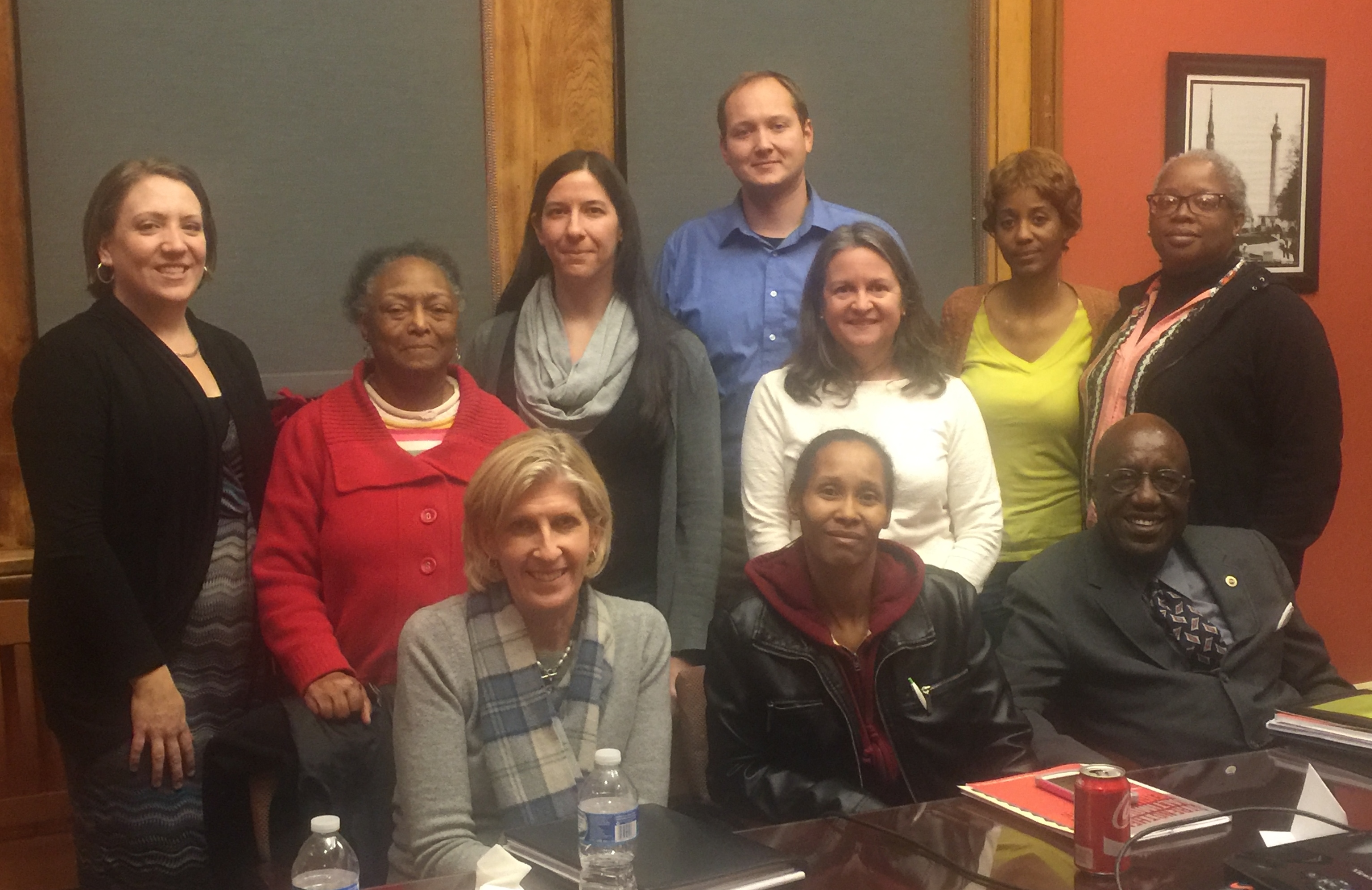 Does your community association (an organization of voluntary members who work together to address issues for a particular neighborhood) have a strong foundation upon which to build its work? Does it follow its bylaws? Do association leaders know how to keep proper records of meetings? Is the association current on all required filings? Are elections held in a proper manner, as defined by the bylaws? Community association leaders should attend this five-part workshop series to help ensure that their associations are strong and ready to take on legal issues as they arise! This series is designed for leaders of all types of community associations – new and old, large and small, experienced and inexperienced. Fall dates will be announced soon.
Addressing Vacant Properties Causing a Nuisance in Your Neighborhood
TBA
Understand the tools available to communities to address nuisance and vacant properties, and learn how to use the law to address abandoned properties in your neighborhood.
What will be covered?
• Researching the ownership of vacant, nuisance properties and gathering evidence.
• Using self-help nuisance abatement to take action on vacant properties.
• Next steps for communities addressing nuisance issues – getting involved in citywide coalition efforts, bringing lawsuits utilizing the Community Bill of Rights, and reforming the tax sale foreclosure system
View a copy of our Registration Policy here.
**
 Advance registration and payment is required for all workshops at Community Law Center; no walk-ins will be accepted. Please ensure arrival by 6:30 pm for evening workshops; no access to the building will be available after 6:45 pm. If a workshop is to be postponed due to inclement weather, you will be notified by 3 pm on the scheduled day of the workshop.
Community Law Center, Inc. reserves the right to deny admission to any workshop to any person for any reason. To keep our workshops small, registration is cut off. Please only register if you plan to attend. No refunds will be given for failure to attend any workshop. If you are unable to attend, please send another representative of your organization in your place.