Community Law Center is pleased to offer a number of educational workshops for community association and nonprofit organization leaders.
How to Start and Maintain a Nonprofit Organization
Tuesday, January 15, 2019
6:30-8:30 pm | Register Here
Wednesday, February 13, 2019
3:00-5:00 pm | Register Here
Understand the legal and practical considerations of running a nonprofit. This is a live workshop with limited registration to allow time for questions and individual attention. The $75 price of the workshop includes refreshments and a copy of the How to Start a Nonprofit in Maryland manual.
Who should attend?
• Community leaders who are currently members of – or plan to start – a small nonprofit
What will be covered?
• Starting a nonprofit organization
• Maintaining your organization's legal status
• Writing and revising articles of incorporation and bylaws; applying for tax exemption
Note: Attorneys interested in representing nonprofits in obtaining 501(c)(3) status should consider joining Community Law Center's Pro Bono Program by registering as a volunteer attorney.  For more information about our Pro Bono Program, please click here.
View a copy of our Registration Policy here.
Marketing & Outreach 101 for Your Nonprofit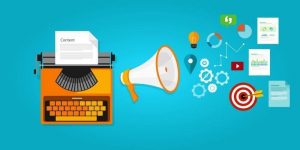 Thursday, December 20, 2018
6:00-8:00 pm | Register Here Sold Out
Looking to plan your organization's 2019 marketing and outreach with an eye towards fundraising but on a tight budget? You are not alone and there are many options that you can avail yourself of. The new year will be shortly upon us — let's get your organization ready as you fundraise and communicate on behalf of your nonprofit. Community Law Center is partnering with KTD Creative to offer a 2-hour seminar that covers how best to plan outreach with an overview of what tools and tactics to use. Your organization's website, social media, eNewsletters that link to a CRM, printed materials, direct mail and other sources of outreach will be covered. If your organization does not have a logo, brand or even a website we will review economical options for all the above.
About the Presenter
Kate Tallent is Principal & Creative Director at KTD Creative. Kate founded KTD in January 2005. As principal of KTD, she has worked with more than 150 clients. Her passion is building brands, creating themes and campaigns. As creative director, she is responsible for the strategic direction of all marketing, branding, web design and web development. Kate rolls up her sleeves and designs everyday.
Addressing Vacant Properties Causing a Nuisance in Your Neighborhood
TBA
Understand the tools available to communities to address nuisance and vacant properties, and learn how to use the law to address abandoned properties in your neighborhood.
What will be covered?
• Researching the ownership of vacant, nuisance properties and gathering evidence.
• Using self-help nuisance abatement to take action on vacant properties.
• Next steps for communities addressing nuisance issues – getting involved in citywide coalition efforts, bringing lawsuits utilizing the Community Bill of Rights, and reforming the tax sale foreclosure system
View a copy of our Registration Policy here.
**
 Advance registration and payment is required for all workshops at Community Law Center; no walk-ins will be accepted. Please ensure arrival by 6:30 pm for evening workshops; no access to the building will be available after 6:45 pm. If a workshop is to be postponed due to inclement weather, you will be notified by 3 pm on the scheduled day of the workshop.
Community Law Center, Inc. reserves the right to deny admission to any workshop to any person for any reason. To keep our workshops small, registration is cut off. Please only register if you plan to attend. No refunds will be given for failure to attend any workshop. If you are unable to attend, please send another representative of your organization in your place.