Community Law Center is pleased to offer a number of educational workshops for community association and nonprofit organization leaders.
Tax Time for Nonprofits! Are Your Annual Filings in Order?
Training & Brief Legal Advice Clinic for Small Nonprofits
April 5, 2017
Join Community Law Center for a short training on the ins and outs of annual filings for small Maryland nonprofit organizations. An attorney will provide information about which annual filings are required for which types of small nonprofits, and offer an overview of the following documents:
• Personal Property Return (Maryland Form 1);
• 990-N (IRS e-postcard);
• Charitable Solicitations Registration or Exempt Organization Fund-Raising Notice Form (and Annual Update); and
• Sales and Use Tax Exemption Certificate Application.
At the conclusion of the training, if you have all of the necessary information, you may stay to complete your forms and our attorneys will be available to meet with nonprofits one-on-one as needed to discuss these forms.
If you wish to complete your forms on the day of the event, you must bring ALL of the requested documentation (see list below). Brief legal consultations will be limited to the forms addressed in the training. Nonprofits with additional legal questions will be asked to submit a completed Application for Legal Services to request legal representation through our Pro Bono Program (http://communitylaw.org/apply-for-services/).
Details
Date: Wednesday, April 5, 2017
When: Choose from one of three different 30-minute workshop offerings (2pm, 4pm, and 6pm)
Where: Community Law Center's office (3355 Keswick Road, Suite 200, Baltimore, 21211)
Cost: $5
What to bring:
X List of your nonprofit's current directors and officers (including phone number, mailing address, and email address);
χ Dates of the start and end of your fiscal year;
χ Maryland Department ID number;
χ EIN (Employer Identification Number);
χ Copy of the nonprofit's Articles of Incorporation and any amendments thereto;
χ Copy of the organization's bylaws;
χ IRS Determination Letter (if 501(c)(3));
χ Nonprofit's bank name and account number;
χ Amount of total revenue for the prior fiscal year;
χ Amount of contributions received in the prior fiscal year; and
χ Amount of contributions received to date in the current fiscal year.
How to Register:
Due to space limitations, attendance will be limited at each training session. To reserve a seat, please submit your $5 via Paypal AND provide the following information: Your name, name of the organization you represent as stated on your Articles of Incorporation, nonprofit's EIN, your title/position with the nonprofit. If you are unable to complete this information online, please call Kelly Pfeifer at 410.366.0922 x114. For those registered in advance of the event, Community Law Center staff will check the nonprofit's status with the State and IRS ahead of the training.
Questions? Contact Kelly Pfeifer at kellyp@communitylaw.org or 410.366.0922 x114.
How to Start and Maintain a Nonprofit Organization
Wednesday, January 4, 2017 | 6:30-8:30pm  Sold Out
Tuesday, February 7, 2017 | 6:30-8:30pm Sold Out
Wednesday, March 1, 2017 | 6:30-8:30pm Sold Out
Monday, April 10, 2017 | 6:30-8:30pm  Register Here
Tuesday. May 2, 2017 | 6:30-8:30pm Register Here
Tuesday. June 13, 2017 | 6:30-8:30pm Register Here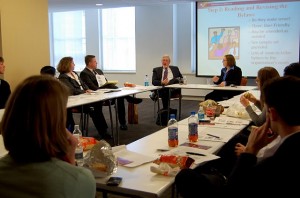 Understand the legal and practical considerations of running a nonprofit. This is a live workshop with limited registration to allow time for questions and individual attention. The $45 price of the workshop includes refreshments and a copy of the How to Start a Nonprofit in Maryland manual.
Who should attend?
• Community leaders who are currently members of – or plan to start – a small nonprofit
What will be covered?
• Starting a nonprofit organization
• Maintaining your organization's legal status
• Writing and revising articles of incorporation and bylaws; applying for tax exemption
Note: Attorneys interested in representing nonprofits in obtaining 501(c)(3) status should consider joining Community Law Center's Pro Bono Program by registering as a volunteer attorney.  For more information about our Pro Bono Program, please click here.
View a copy of our Registration Policy here.
Building a Foundation for Stronger Communities
A Five-Part Workshop Series Focused on
Capacity Building for Community Associations –
April 25-June 20, 2017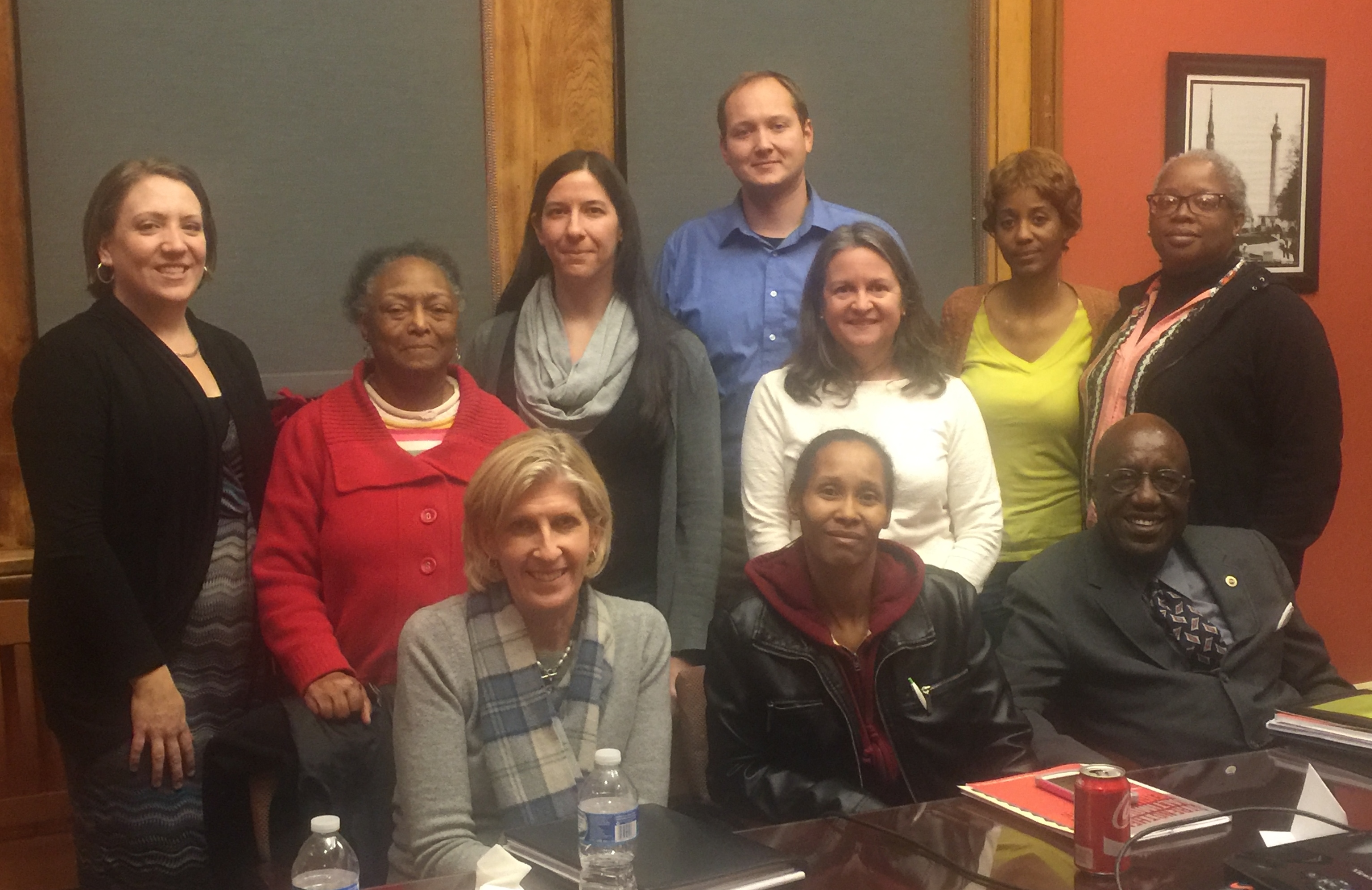 Does your community association (an organization of voluntary members who work together to address issues for a particular neighborhood) have a strong foundation upon which to build its work? Does it follow its bylaws? Do association leaders know how to keep proper records of meetings? Is the association current on all required filings? Are elections held in a proper manner, as defined by the bylaws? Community association leaders should attend this five-part workshop series to help ensure that their associations are strong and ready to take on legal issues as they arise! This series is designed for leaders of all types of community associations – new and old, large and small, experienced and inexperienced.
WHAT: The following topics will be covered:
Session 1: Structure, Fiduciary Duties, and Meetings
Tuesday, April 25th
• Organizational purpose
• Membership
• Leadership (board, officers) and fiduciary duties
Session 2: Meetings and Keeping Things in Order
Tuesday, May 9
-Meetings:
• Notice
• Agendas
• Procedures/rules
• Minutes
• Voting
-Elections
-Maintaining records (documents, finances)
Session 3: Bylaws
Tuesday, May 23rd
•  Typical components of bylaws
• Review a sample set of bylaws
• Process of drafting or amending bylaws
• Conflicts of interest
Session 4: Maintaining and Growing Your Organization
Tuesday, June 6th 
• Incorporation
• 501(c)(3)
• Fundraising (basic guidelines and compliance)
• Fiscal sponsorship
• Annual documents (required filings, conflict of interest forms, etc.)
• Insurance
Session 5: Advocating for Your Community
Tuesday, June 20th
• Community coalitions
• Community benefit agreements (CBAs)
• Filing lawsuits against nuisance properties
• Appearing before administrative agencies (like the BMZA and Liquor Board)
• Appealing zoning and liquor board decisions
WHERE and WHEN: All workshops will be held at Community Law Center (3355 Keswick Road, Suite 200, Baltimore, 21211). Doors will open at 6:00pm for dinner (provided) and conversation. Workshops will begin promptly at 6:30pm and will conclude by 8:30pm.
WHO: This series is designed for and limited to community association leaders. Registrants must commit to attending all 5 (five) sessions.
HOW TO REGISTER: This workshop series is full. Pre-registration is required; no walk-ins will be permitted.
WAITLIST FOR NEXT SERIES (date TBA): This series fills up fast! If you would like to be on the waitlist for the next series, please, contact Kelly Pfeifer at kellyp@communitylaw.org or 410.366.0922 x114, who will confirm eligibility and then provide a link for payment. Registration is available only to elected officers or directors of community associations. Upon payment of the $75 registration fee (per person), the registration process will be complete. Registration is conducted on a first come, first served basis. Since space is limited, a maximum of two attendees per organization may register.
VALUE: In addition to the wealth of information learned from the workshops, and the hot dinner served at each session, attendees will each receive one copy of Community Law Center's Strengthening Baltimore's Neighborhoods: A Legal Handbook for Community Associations (a $25 value)!
Bar Bad Bars
Next Date TBA 




You're invited to a workshop for community leaders and neighbors who are concerned about nuisance liquor stores and bars in their neighborhoods. Topics of discussion include relevant liquor laws and regulations, how to negotiate with a liquor licensee, and what to expect at a Baltimore City Liquor Board hearing. Specifically, the workshop will focus on how a community can protest the annual spring renewal of a problematic liquor license.
View a copy of our Registration Policy here.
Addressing Vacant Properties Causing a Nuisance in Your Neighborhood
Next Date TBA
Understand the legal tools available to communities to address nuisance, including vacant properties, as well as some of the policy reform and coalition efforts underway related to vacant, nuisance properties in Baltimore City. Additionally, hear from a community leader involved in litigation about how to use the law as a tool to address abandoned properties in your neighborhood.
Who should attend?
Community leaders involved in neighborhood associations in Baltimore City
What will be covered?
• Researching the ownership of vacant, nuisance properties and gathering evidence.
• Using self-help nuisance abatement to take action on vacant properties.
• Bringing a lawsuit utilizing the Community Bill of Rights statute.
• Tax sale foreclosure reform and how it intersects with abandonment.
View a copy of our Registration Policy here.
 Advance registration and payment is required for all workshops at Community Law Center; no walk-ins will be accepted. Please ensure arrival by 6:30 pm for evening workshops; no access to the building will be available after 6:45 pm. If a workshop is to be postponed due to inclement weather, you will be notified by 3 pm on the scheduled day of the workshop.
Community Law Center, Inc. reserves the right to deny admission to any workshop to any person for any reason.