New 5-Part Workshop Series!
Building A Foundation For Stronger Communities
This five-part workshop series is focused on helping community associations be strong, efficient, and effective. Does your community association have a strong foundation upon which to build its work? Does it follow its bylaws? Do association leaders know how to keep proper records of meetings? Is the association current on all required filings? Are elections held in a proper manner, as defined by the bylaws? Community association leaders should attend this five-part workshop series to help ensure that their association is strong and ready to take on legal issues as they arise! This series is designed for leaders of all types of community associations – new and old, large and small, experienced and inexperienced. Click here for more information and to register!
Thank you for a terrific 2014!
Community Law Center is so thankful for another wonderful year.  With over 450 volunteer attorneys and nonprofit clients all over the state, we are honored to have a part in making Maryland's nonprofits stronger and neighborhoods more vibrant.
If you would like to be one of our terrific pro bono attorneys in the new year, please click here to sign up!
If you would like legal assistance from Community Law Center, please click here for our Application for Services.
Happy holidays, everyone!
Free download! Community Law Center's newest publication:
The Community Association's Guide to the Development Process in Baltimore City.
This is free for download or you can purchase a printed version here.
New development can bring all sorts of things to a community – new housing, commercial or retail space, industrial or manufacturing uses, schools, and parks. Sometimes these are resources the residents of the community need, and at other times, residents do not see their needs reflected in the proposed development. Sometimes a community may seek simple, minor changes to the development plans. Other times, a community may seek major changes to development plans, based on concerns about construction noise, traffic disruption, damage to their homes, local hiring, environmental pollution, and other impacts on quality of life. Regardless of whether the community supports or opposes the planned development, community organizations need a voice in the decision-making process from the outset.
This manual provides a basic overview of the development process in Baltimore City and advises community leaders about ways to insert themselves into the process. Community organizations should contact Community Law Center as soon as possible when development related issues arise, as legal representation is often highly advisable and every situation requires advice specific to the circumstances involved.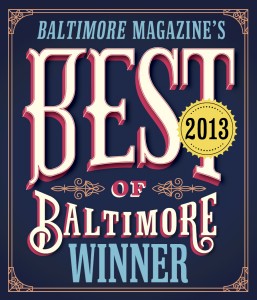 Community Law Center's Booze News Blog Received Best of Baltimore from the City Paper and from Baltimore Magazine!
In March 2013, an audit of the Baltimore City Liquor Board was released. The 89-page audit specifically addressed four components of Liquor Board operation (Licensing, Inspections, Disciplinary Procedures, and Management Oversight), finding that "in each area…comprehensive written policies and procedures were lacking."
Booze News, in a no frills, just-the-facts, manner has been following the goings-on at the Liquor Board. The Baltimore Brew has also been following Booze News and providing investigative reporting to help figure out what it all means.
Community Law Center provides updated information on our operations on this website as well as on www.Guidestar.org.